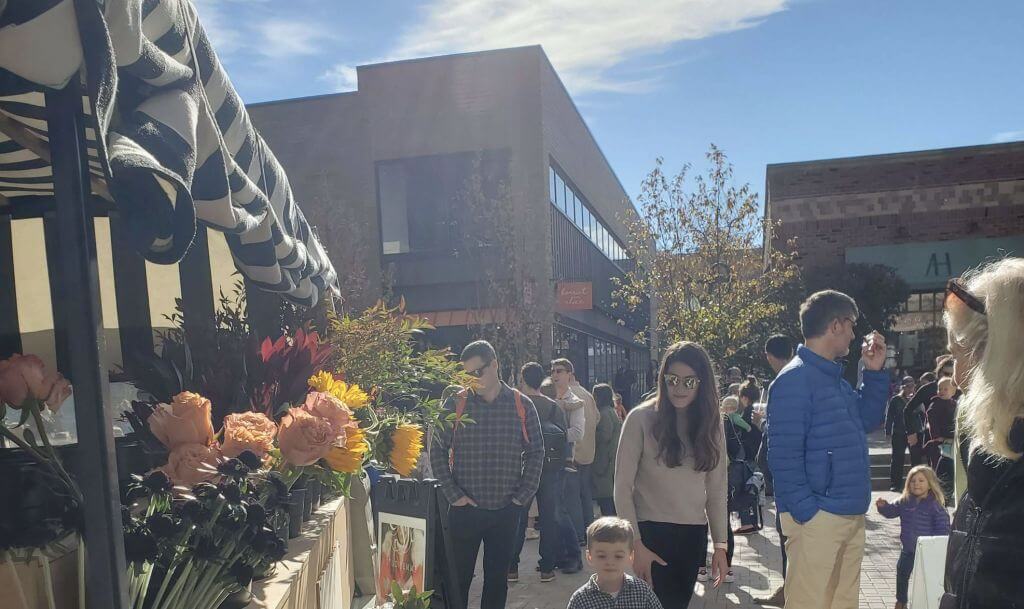 50th & France is the place to be to take advantage of exciting summer sales! Visit all your favorite shops and stroll through the district to enjoy the sunshine, a day out shopping with your friends and family while exploring the deals listed below:
Summer Sidewalk Sale: July 20 - 23rd
Join Fashion Avenue
from Thursday, July 20th through Saturday, July  22nd for their summer sale!
With 75% off a large selection of merchandise and Red Tag specials starting at $5, you'll be sure to find key pieces of designer fashion to update your wardrobe!
Bluebird Boutique
is holding a progressive sale from Thursday, July 20th through Saturday, July  22nd! While you'll find plenty of deals inside the store, you'll also find 50-90% off merchandise on the sidewalk sale!
Cooks | Bellecour
is holding an exciting summer sale July 20-23rd! Stop by for your last chance to score kitchen essentials at summer clearance prices. 50% off the good stuff.
New clients at The Bar Method are eligible for 30 Days of Unlimited Barre Classes for $99! You may have seen these exciting classes during Fitness on the Plaza!
Stop into Billy Reid for their Summer Sale Event! With expert guidance, you can find select styles at 30% off!
Check out East West Girl's summer arrivals on their newly-launched website, and shop for apparel, accessories, and pool-day essentials.
Head over to Pacifier to take advantage of their current "Fun in the Sun Sale." Pacifier is offering 50% on tees, shorts, swimwear, dresses, and more to celebrate the arrival of sunny days!
Happy Hours & Summer Specials
Join Mr. Paul's Supper Club every day for their daily Happy Hour at the Bar from 4:00 pm - 5:00 pm.  Enjoy a $3 Mr.Paul's lager, a $5 Mr. Paul's Pinor Noir or Chardonnay, or a $5 weekly cocktail special.
Join Red Cow from 2:00 pm - 5:30 pm for their daily Happy Hour on July 20th!
Featuring $6 tap beers/wine, $7 select cocktails, and $8 bar bites it's the perfect way to cap off your summer sale shopping!
Stop into Raag Progressive Indian for a stellar Social Hour from 4:00 pm - 6:00 pm for their weekly Happy Hour (Th-Sun) July 20th - July 23rd! Featuring $5 beer, $6 wine, $7 select cocktails, and small plates ranging from $5 - $10 it's the perfect way to explore their divine menu.